Nio Vardan: Twelve Movements
About the Show:
Installed at Dune Alpin--a historic polo barn in the heart of East Hampton Town--this series of horizonless images of water by Nio Vardan is the artist's first solo exhibition. The show is entitled
Twelve Movements
and is part of a conceptual series in which the artist shoots all twelve images on a roll of Hasselblad film and embraces each of the images as the final product regardless of any potential aberrations that may occur.
Shot on Girard Drive in the Springs area of East Hampton, NY, the photographs stray from more normalized images of bright blue tropical waters under sunny skies. These photos embrace the dark and wild nature of New England seas and strive to portray the subject in its rawest form: moody and unedited.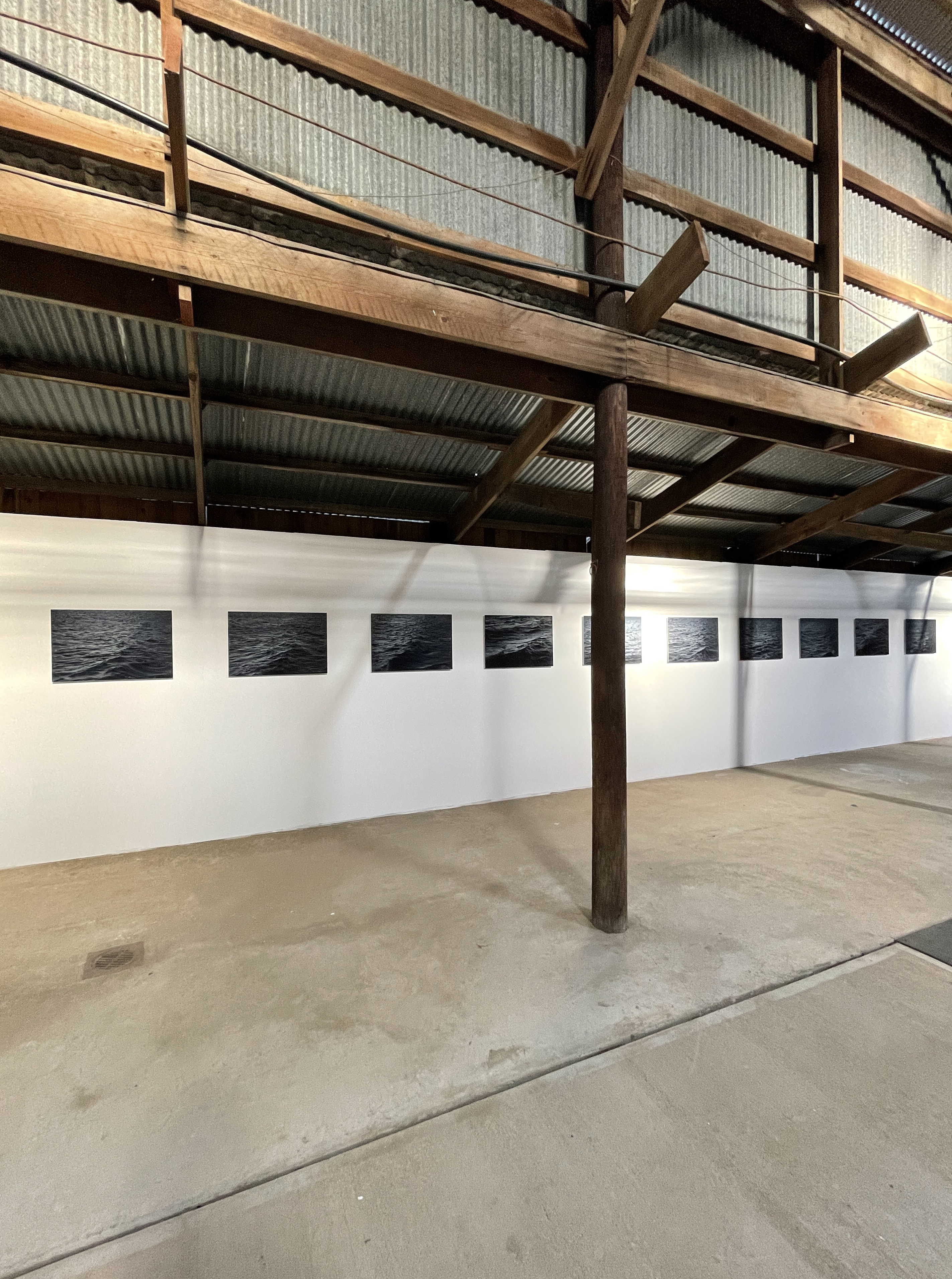 Interested in knowing more about artworks in this show?