Hampton Classic, 1978
acrylic on canvas
18h x 24w inches
Mark Sabin

Born in New York City and raised in Florida, Mark Sabin (b. 1936, New York, NY) has produced paintings that embody a synthesis of the primitive and the surreal.

The artist served in the US Navy after highschool and then attended and is a graduate of the University of Michigan and Columbia University School of Law. Realizing soon thereafter that law alone would not satiate him, he decided to pivot to the field of artmaking. Sabin primarily focused on distilled images of human figures in dream-like interior spaces and simple landscapes often surrounded by a plethora of exotic animals.

Mark Sabin's paintings and prints are in many prestigious collections, including the permanent collections of the Museum of American Folk Art in New York and the American Museum in Bath, England. His work has been exhibited in museums and galleries in New York, London, Montreal, Boston, Santa Fe, Philadelphia, and Palm Beach. His paintings have appeared on the cover of Harper's Magazine and the Bloomingdale's Christmas catalogue. The Museum of Modern Art in New York has selected his work for reproduction and his art has been featured in numerous leading publications.


Poseurs, 1976
acrylic on canvas
12h x 16w inches



Birds of a Feather, 1983
acrylic on canvas
18h x 14w inches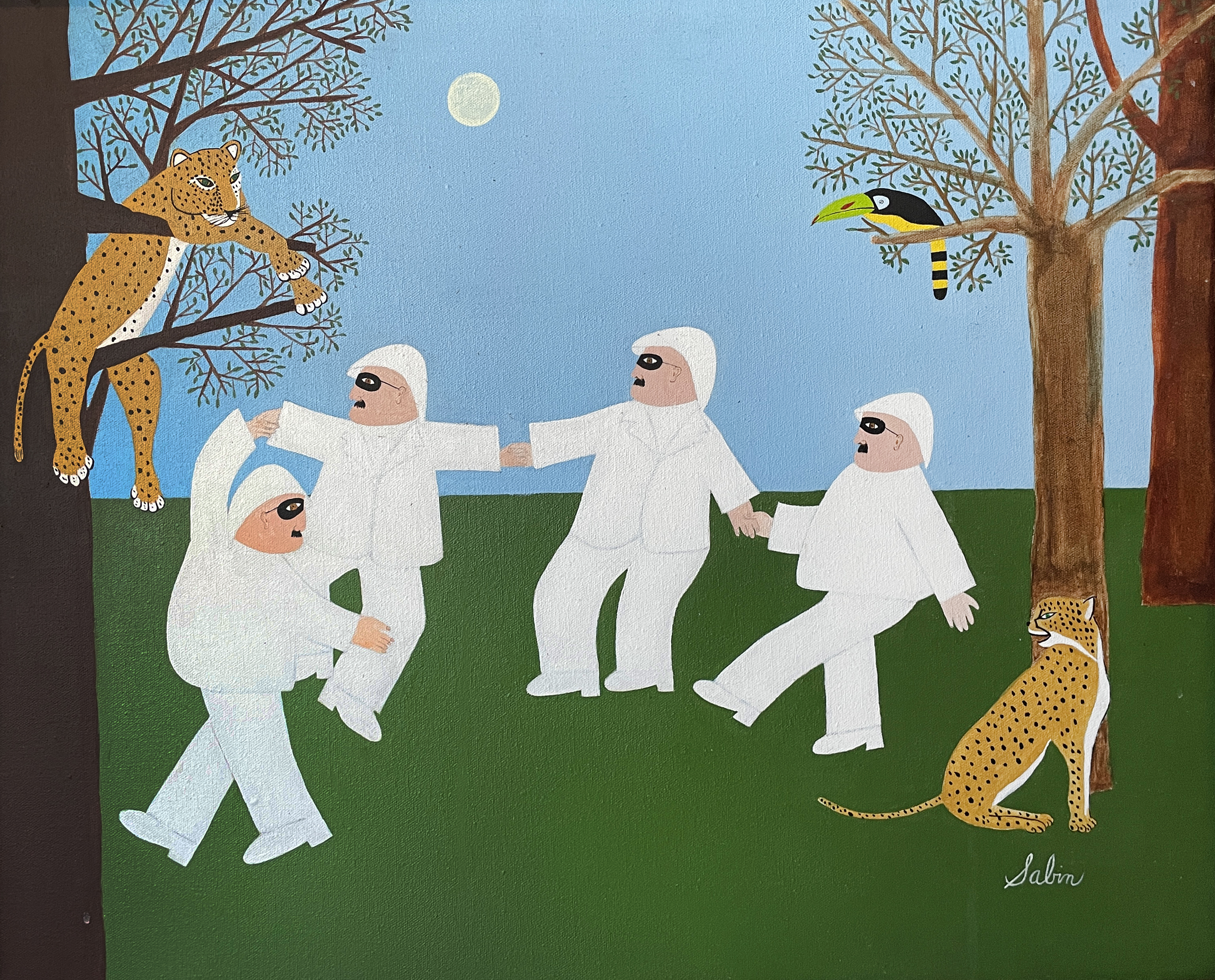 The Dance, 1981
acrylic on canvas
20h x 24w inches



Interested in knowing more about artworks by this artist?