Kan Seidel: Brother Brother
Opening on November 26, 2022, Kan Seidel: Brother Brother--a solo exhibition of paintings and sculptures as curated by Alexander DiJulio--will be the artist's first solo exhibition and was produced during a residency in East Hampton.

New York-based painter Kan Seidel (b. 1987, Omaha, NE) moved to New York City in 2014, working as a writer until the recent death of a brother sparked an unexpected new body of work. The Fireplace Project will exhibit a new series of Seidel's oil paintings and clay sculptures which decode this great loss through a playful deconstruction of the human figure and family dynamics with a humorous edge.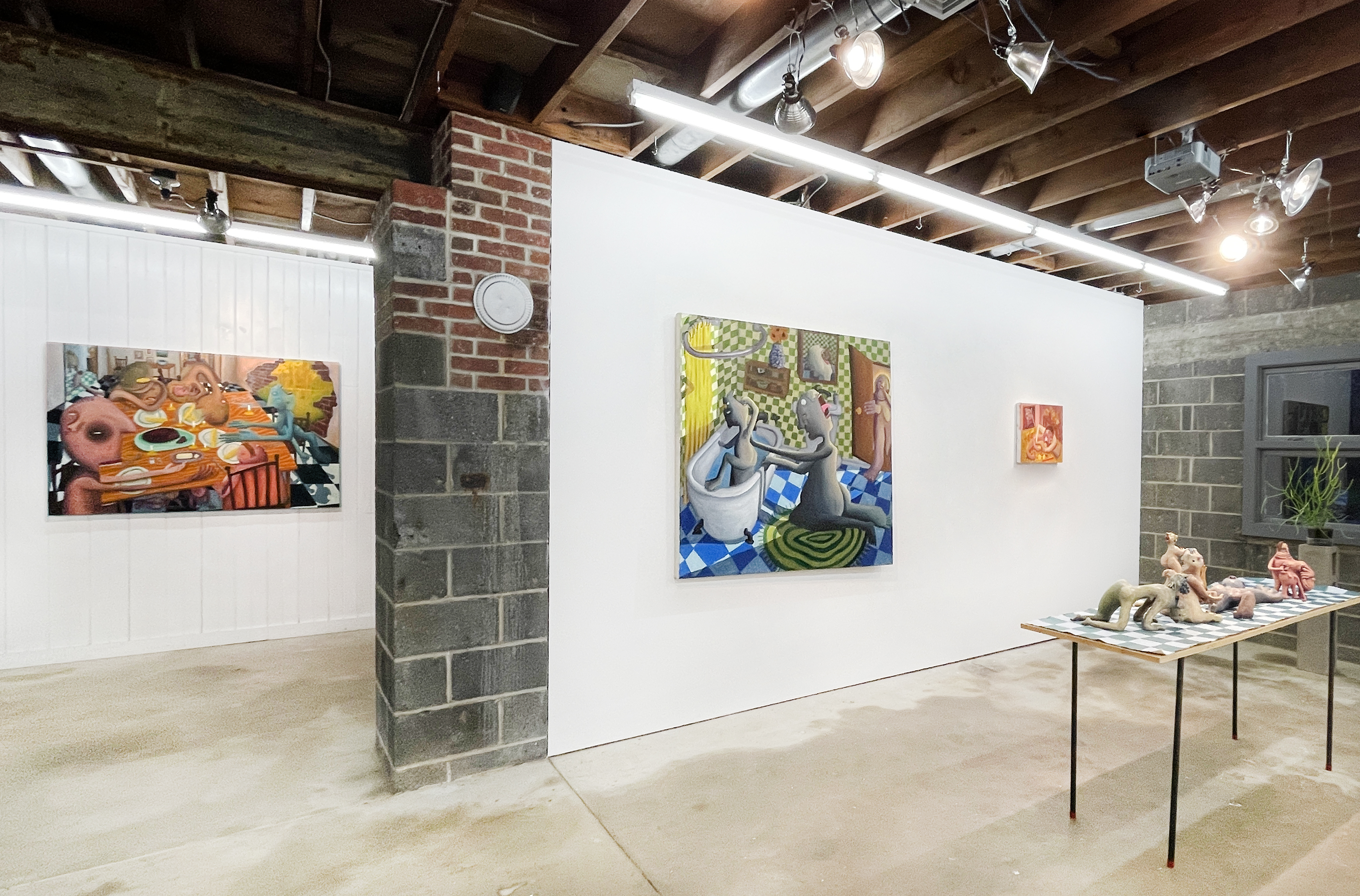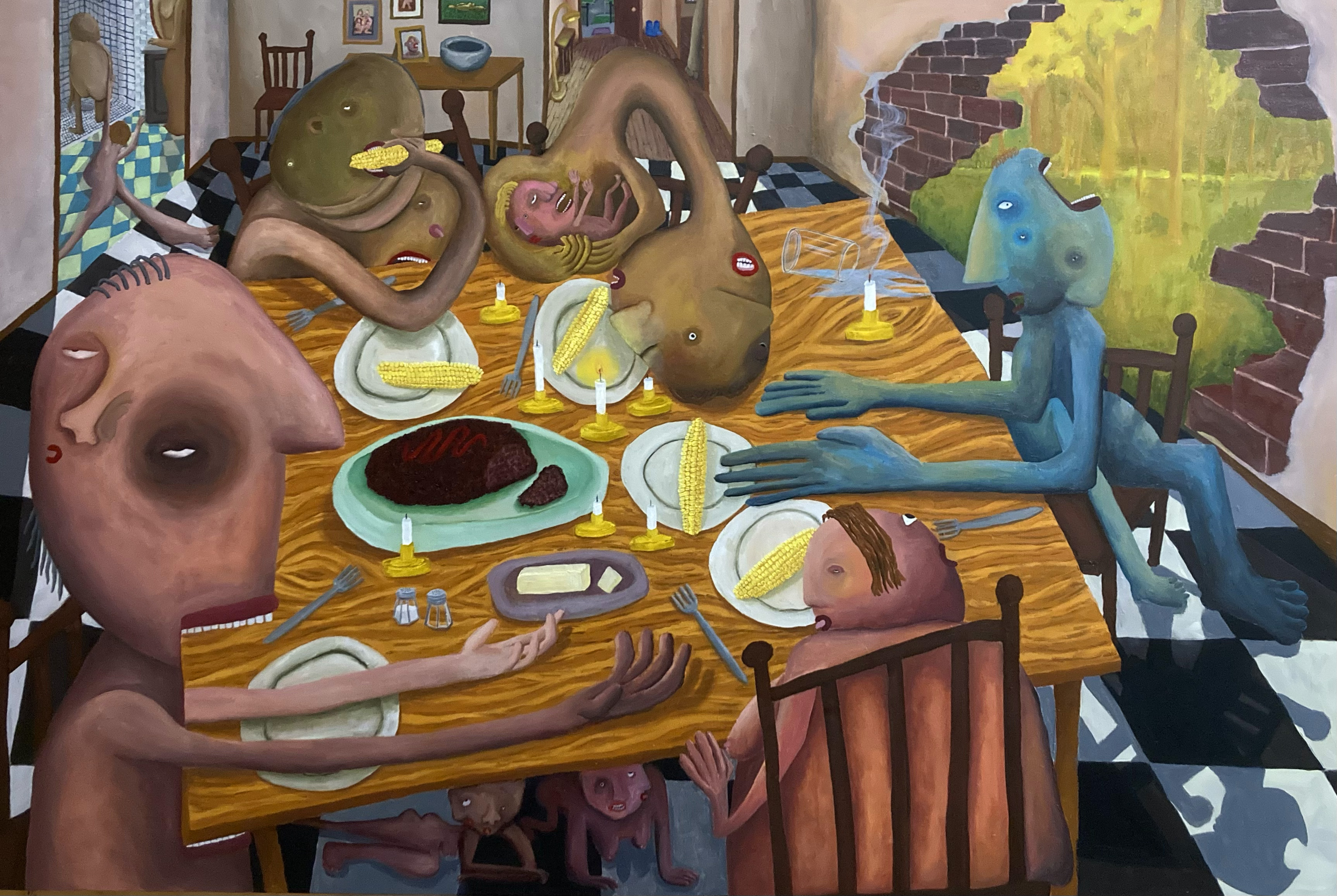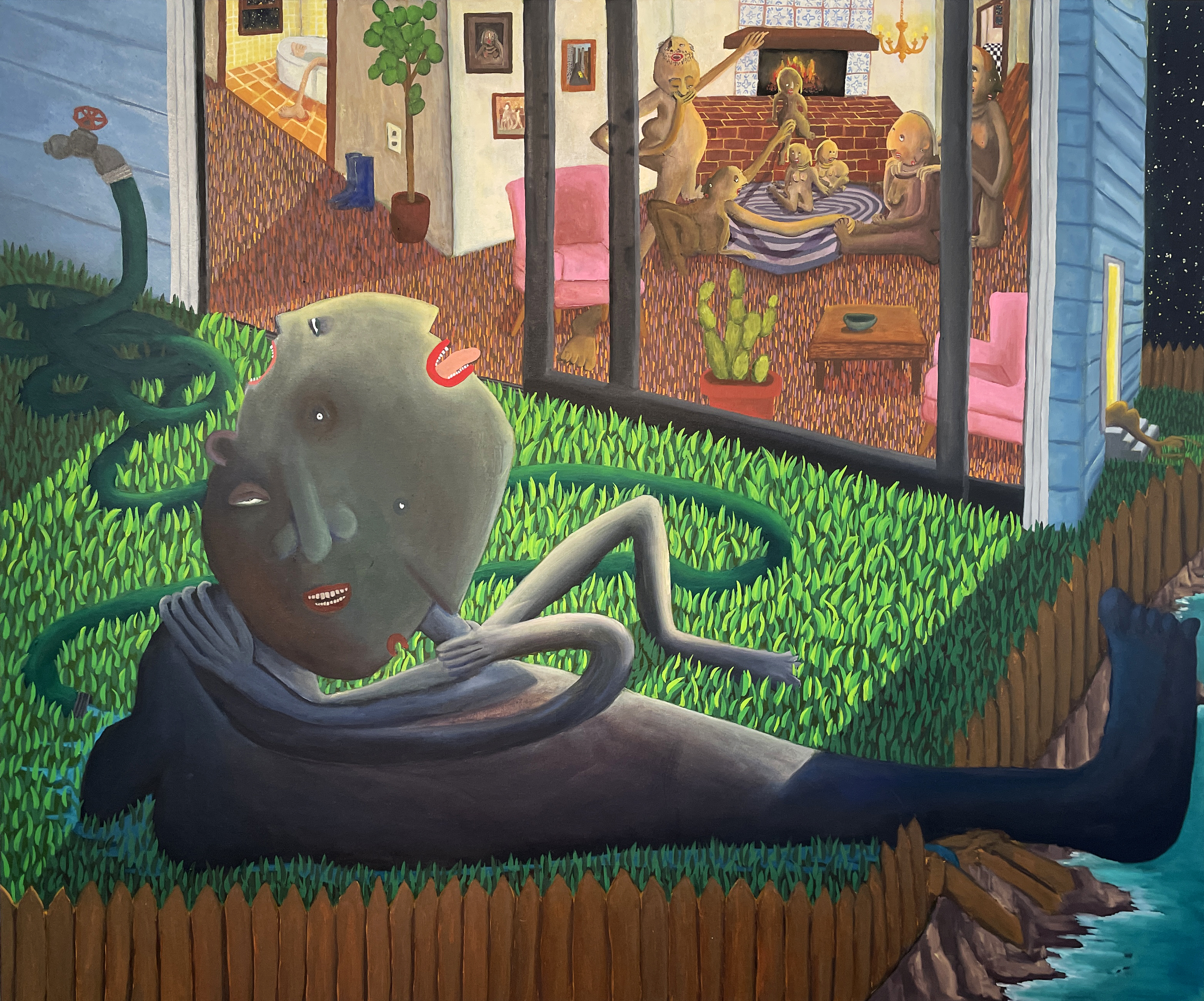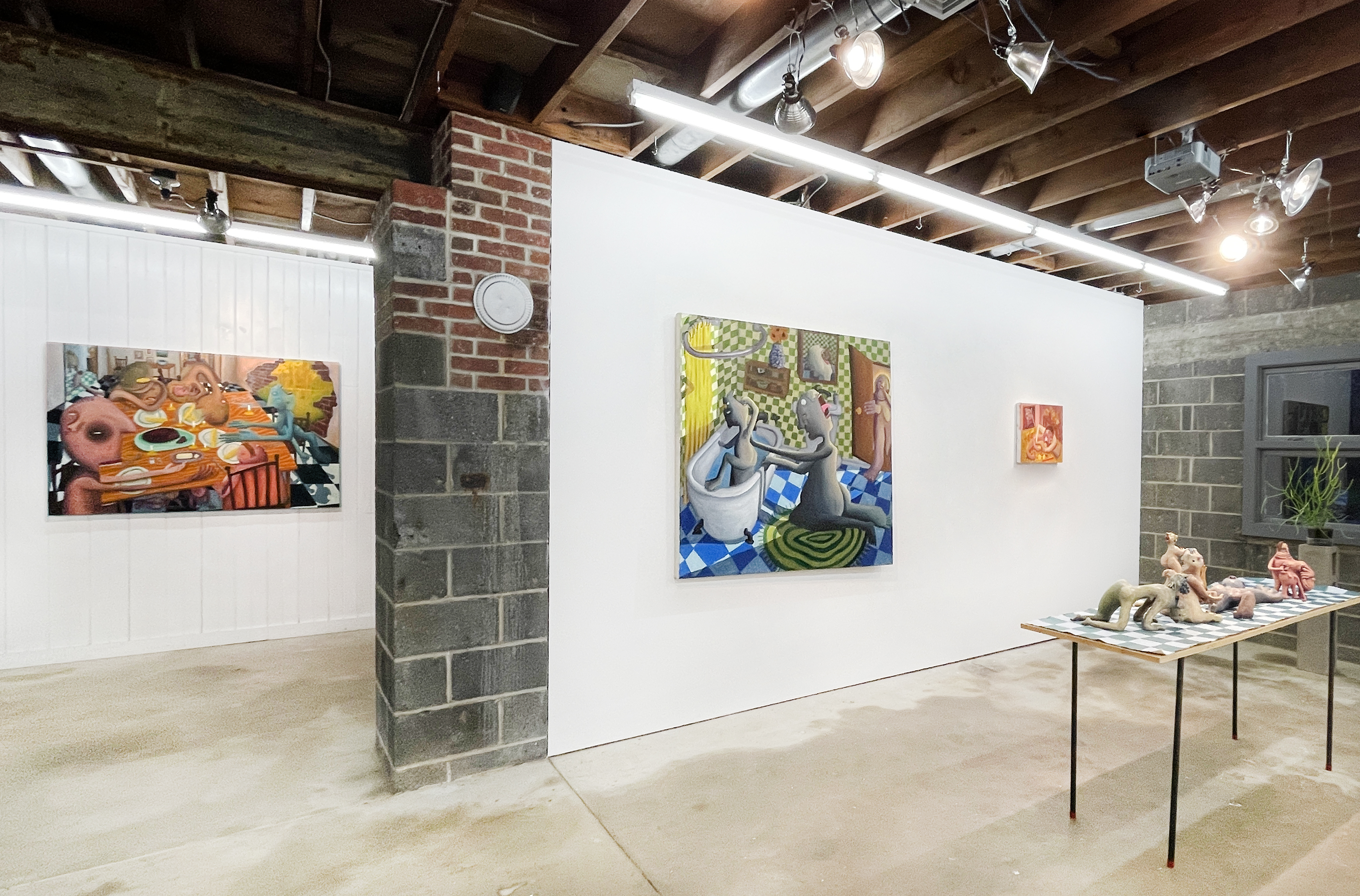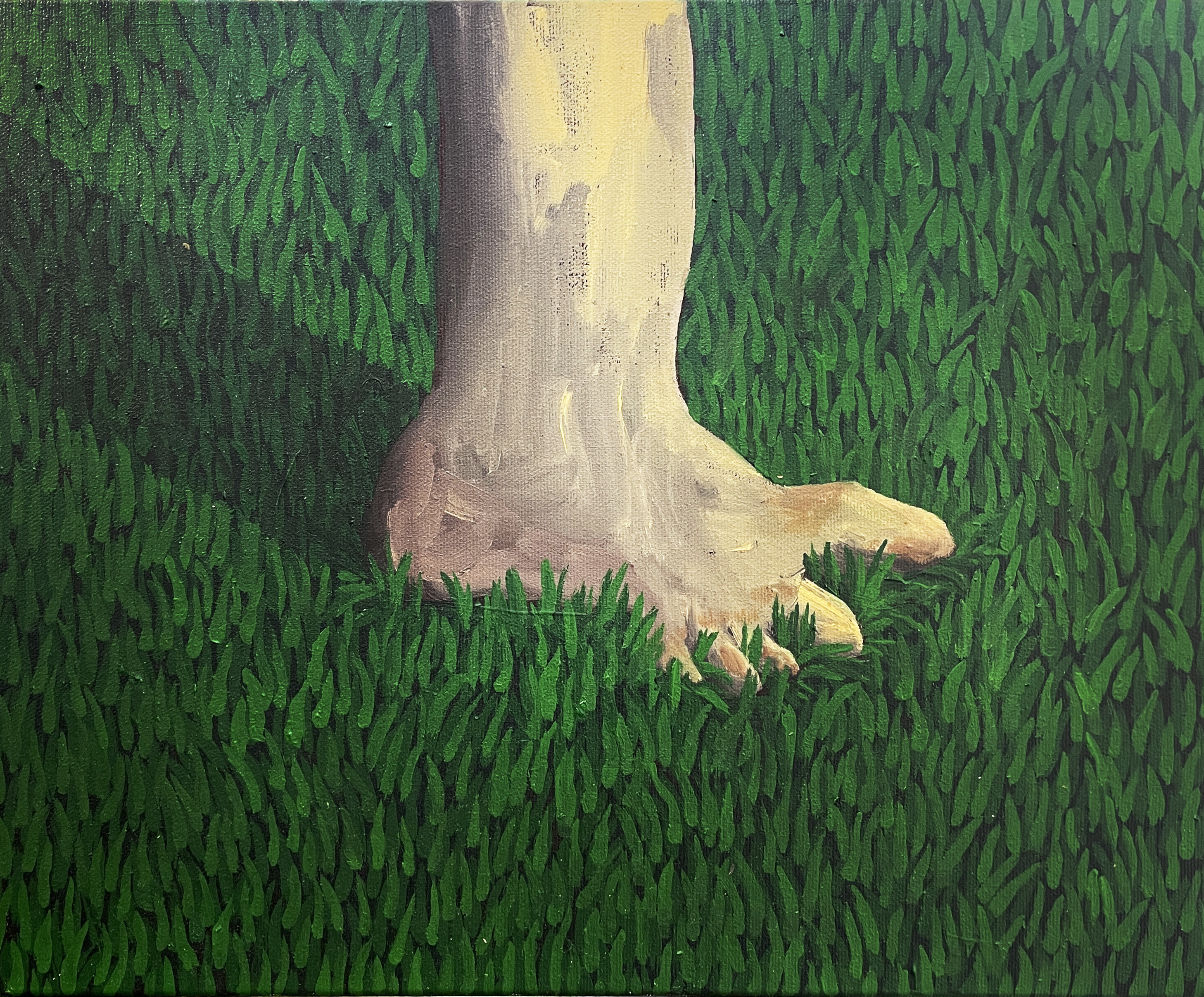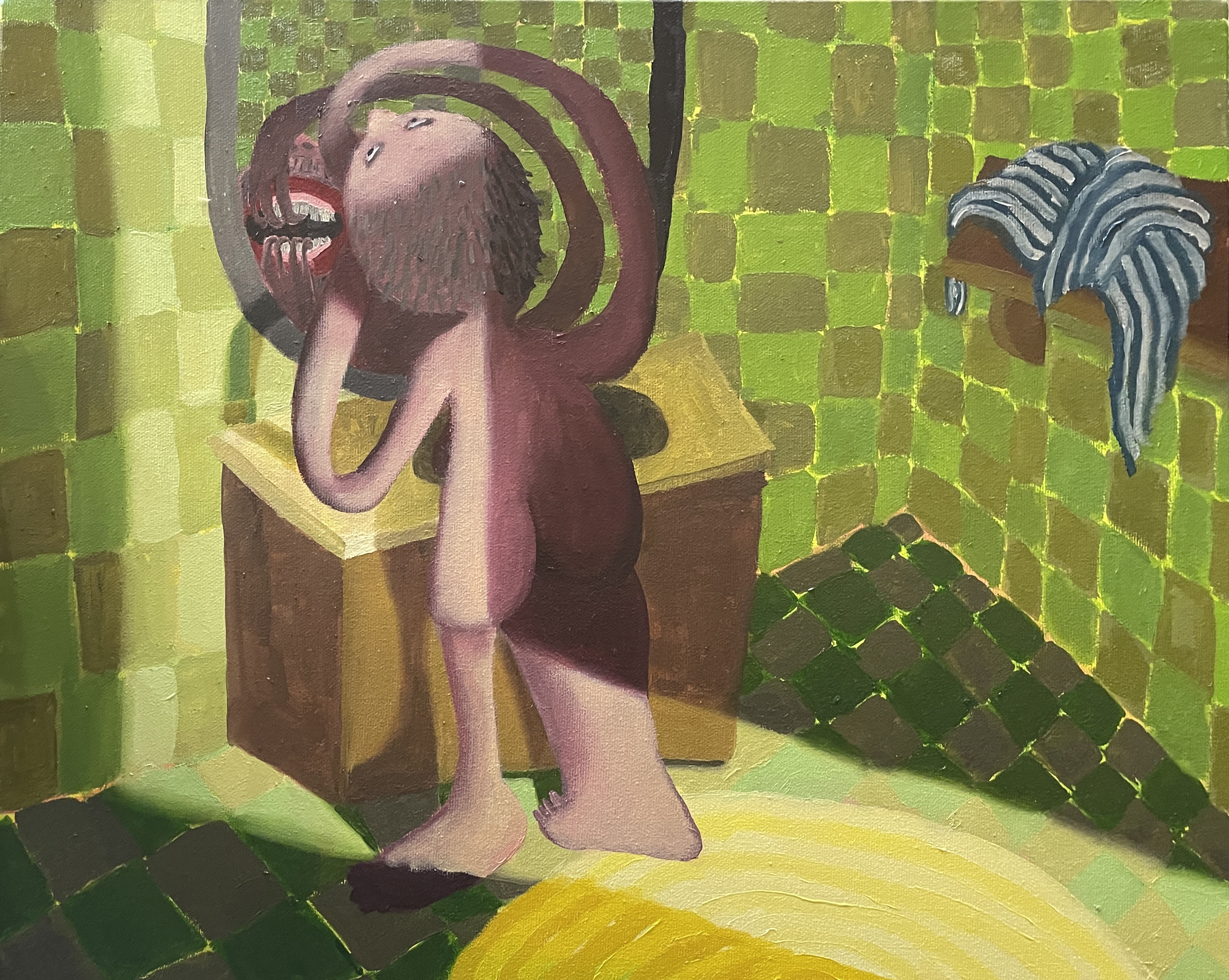 Throughout his writing and art practice, Seidel has always found fascination in the repressed urges, social conformity and politeness of the Midwestern character, and has often explored those themes through the metaphor of the family. Seidel's show is primarily made up of oil paintings on canvas which position waggish, elongated characters inside familiar domestic scenes of suburbia. Additionally, the artist's characters enter the third dimension here in a family unit of clay sculptures, displayed tabletop. This series was developed while having been in residence in East Hampton for a large part of 2022. Seidel has recently been exhibited in several group shows in New York City, Los Angeles, CA, and East Hampton, NY. Brother Brother is Seidel's first solo show.

Interested in knowing more about artworks in this show?